ALL THE ADVANTAGES OF A CONVENTIONAL SIDE ACCESS HOUSING UNIT
Maximum versatility in the selection of gas phase filter elements allows the designer to choose among 4 broad range of specially-formulated Extract MULTI-MIX® filter media and the right combination of gas phase filter elements to meet the precise needs of each installation.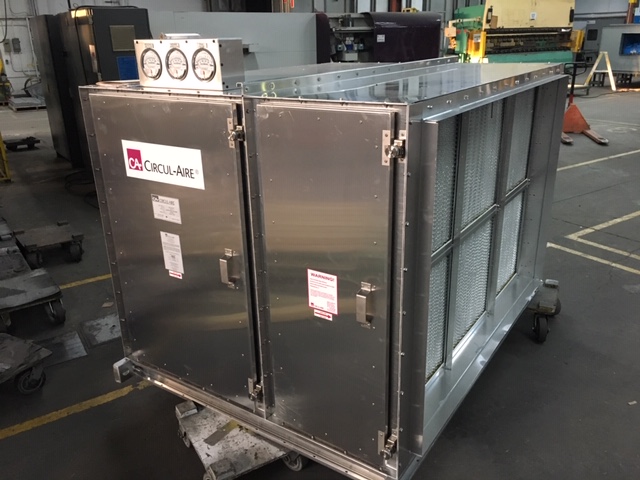 Total flexibility in the selection and combination of particulate filter elements,

More productive use of mechanical space,

Greater ease of servicing,

Reduced maintenance costs,

More enhanced air quality.
The USAH offers total design flexibility for the control of particulate contaminants as well as gaseous contaminants.
Completely factory assembled
The USAH is shipped ready to be installed. No field assembly is required.
Rugged construction
Fabricated of 1.6 mm zinc-coated steel protected by a polyester powder coat paint, standard housing features a single or double insulated wall casing with U-channel base for structural rigidity and maximum operating life.
Filter mounting track
The USAH features an extruded aluminium filter mounting track incorporating a nylon pile seal to prevent air bypass. A wide variety of optional tracking sizes makes it possible to accept virtually any specified configuration of filter elements within the unit
Size feasibility
A wide range of available sizes allows the USAH to be engineered to the needs of a customer's air handling system, regardless of the system capacity.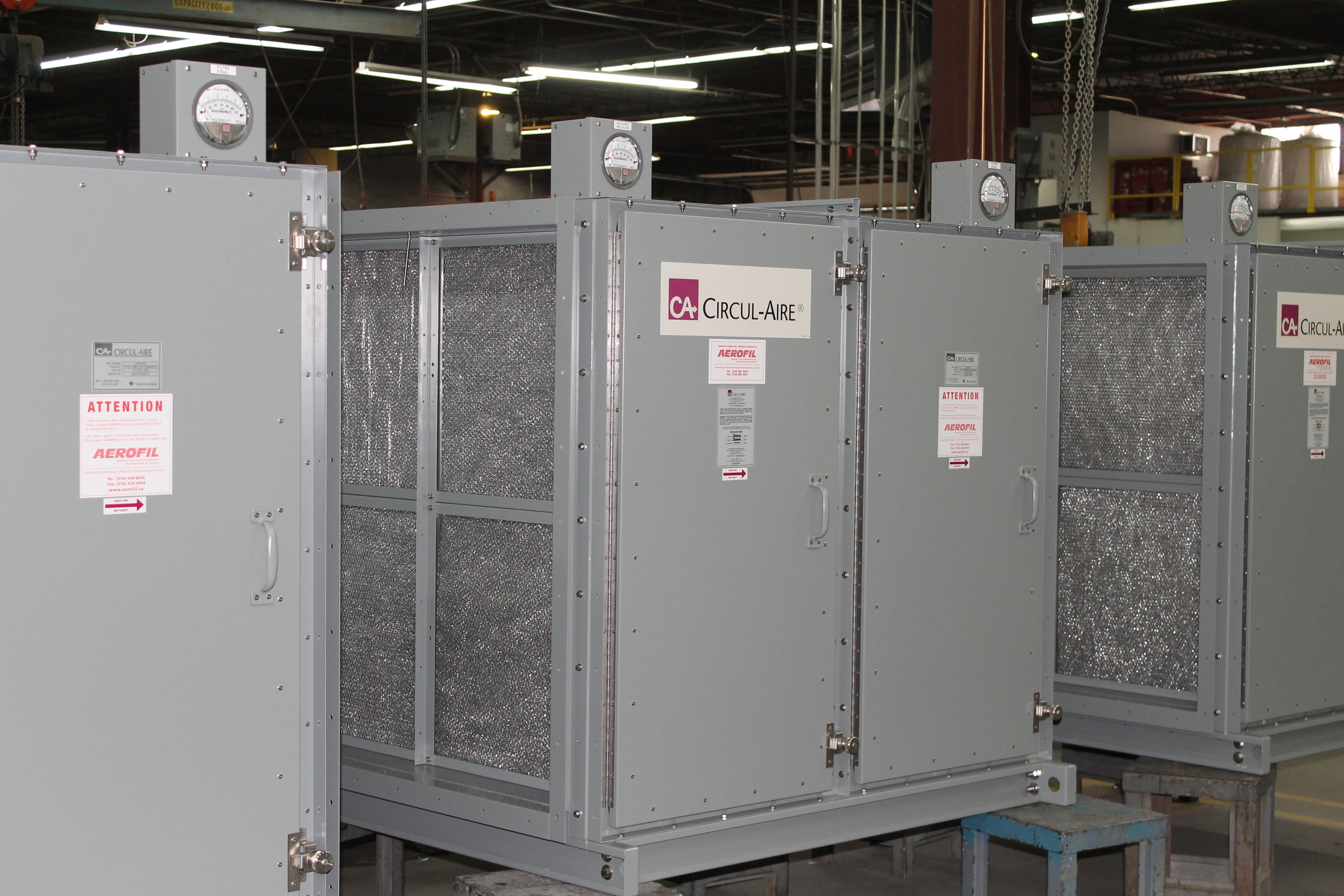 Gaseous filtration modules
MM modules are constructed of 24 gauge perforated steel with a corrosion-resistant paint finish. Each removable module includes quick-release access plates which require no service tools. Stainless steel modules available on request.
Easy maintenance
Heavy-duly side access doors employ quick release latches to facilitate filter inspection and changeout.

This product is coated with Blygold's high-end corrosion protection solution for longer-lasting units.
Media:
Various media formulations to meet specific gaseous contaminant removal requirements.
Filters:
20% - 30% (ASHRAE") efficiency, particulate prefilters.
60%-90% (ASHRAE*) efficiency particulate intermediate filters.
Rigid, deep bag or high efficiency (99.9% ASHRAE*) HEPA filters.
Inertial separators as prefilters for high dust loading applications